Jin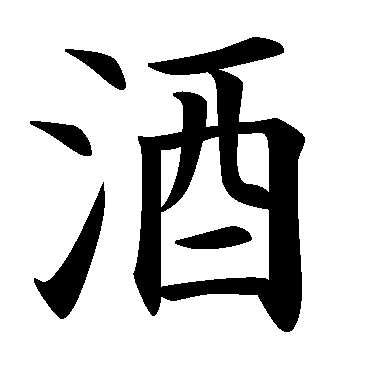 Hey everyone. I'm Jin. I am Japanese and Catholic. I am the oldest of three child. Well actually, my first sister, Fujiko, died when she was eighteen. That really destroyed my mother. Arisu was hurt the worst. She won't admit it, but I can see it too well. My younger sister has been suffering ever since. She never lets out her pain at all. Arisu just keeps it all bottled up inside. Her "friends" aren't really helping her either. They're just making the problem even worse. They are too busy drinking, taking drugs, and partying. That just makes Arisu's problems even worse. Our parents don't do much either. Our mom is still crushed from Fujiko's problems and death that she has lost her religion and has turned into an alcoholic. Arisu and I don't know anything about our father at all. It was just mom, Arisu, Fujiko, and I. But then, that all fell apart and I became the only sane and stable one in the family. I have to take care of both my mom and my sister. I have been tempted to run away many times, but I stay because of them.
I managed just fine, though. Now that I got that off of my chest, onto happier things about me:
Hobbies: Driving. I just love it. Nothing but the road and me behind the wheel. I drive Darcy and her friend, Nadine, to their school from time to time. Swimming, cooking, and being with my girlfriend, Peaches. She is a cutie.
Bands: Beck (Newer stuff), Gnarls Barkley, Placebo, and the Cure
TV: I don't really what much because my family
Dislikes: I'm not too happy about Arisu's friends, but yet they do take care of her in the end
Websites: Don't really notice that much. But I have to say: http://www.youtube.com/
My Mates

| | | | | | | | | |
| --- | --- | --- | --- | --- | --- | --- | --- | --- |
| | | | | | | | | |
| | | | | | | | | |
| | Nick | | Cassie | | Shawn | | Nicole | |
| | | | | | | | | |
| | | | | | | | | |
| | Casper | | Shuichi | | Emma | | Sid | |
| | | | | | | | | |
| | | | | | | | | |
| | Lexie | | Lucas | | Kat | | Hiro | |
| | | | | | | | | |
| | Simon | | Ando | | Jack | | Ghost | |
| | | | | | | | | |
| | Suguru | | Darcy | | Arisu | | Dr. Taka | |