Lucas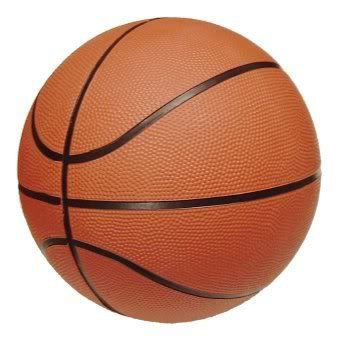 Hello everyone! My name is Lucas. I am from Durham, North Carolina. I play basketball and I love literature. I live with my girlfriend, Lexie James. She is such a sweetheart. Lexie is just the perfect girlfriend-- kind, gentle, smart, beautiful, helpful, and great person to talk to. Lexie is a great girl. Well, there is one little problem with her. I hope she's not reading this right now. But highlight if you would like to know--> Lexie has DID. That's short for Disassociate Identity Disorder. She has seventeen different personalities. The youngest one is seven years old. The one I fear the most is named Jessica. She is a violent sociopath. I even think that she has killed some people. I really don't know what I am going to come home to. I might get a knife thrown at me or nearly raped. I sometimes dread going home. The thing is that Lexie doesn't know about her condition. Shuichi and them keep trying to get me to tell her the truth. But I can't. I don't want to hurt her at all. Besides, she won't believe me if I tell her. So, I don't really know what to do there.
Next to Hiro, I am more level compared to my friends. I have a hard time trusting people around Lexie. Sometimes, I don't really trust our group around her. I am just now accepting that Lexie trusts Shuichi as much as me. He proves to be very good with her. I have to sometimes ask him not to tell her about her condition. However, Shuichi and them all mean well for Lexie. Even Nick and Shawn are very nice to her. (Which says a lot if you were to get to know these guys pretty well.) I talk to my mom almost every day. She is a great lady. She raised me all beside herself when my father took off and left us. We never really had that much money. Mom just worked at a popular nightclub as a waitress. She loves Lexie like her own daughter. We took my girlfriend after she was brought into a normal life after being intutionalized. That's another thing we don't like talking about. Her mother sent her to a mental hospital after Lexie's father committed suicide. (There are many messed up things there too. But some other time.) Her life didn't get any better there either. She was abused there and a murder took place there to cover up their mistakes. Social services left her back with her mother again. Lexie didn't seem to want to go home and ended up staying with us most of the time. And the rest is history from there...
Now, onto happier things. I always get high grades in my classes. I go to school at Tokyo Cram College. I'm really good in my literature classes. But yet, I am struggling in math. I have to stay after for tutoring. When that happens, I have to call one of our friends to watch over Lexie when she's not working. It's all a pain to take care of her, but I don't mind. I love her and she loves me. I really want her to get better again. I know she we well with the right help that she and I can trust. I might even marry her one day after she gets better. May we'll have kids one day as well. I don't know. I guess I'll have to see.
Bands: Pink Floyd, TV on the Radio, Eric Clapton, and Tom Petty
Ambitions: To coach basketball or be a writer
Websites: http://www.fanfiction.net/, http://shakespeare.mit.edu/, http://www.quotationspage.com/
My Mates

| | | | | | | | | |
| --- | --- | --- | --- | --- | --- | --- | --- | --- |
| | | | | | | | | |
| | | | | | | | | |
| | Nick | | Cassie | | Shawn | | Nicole | |
| | | | | | | | | |
| | | | | | | | | |
| | Casper | | Shuichi | | Emma | | Sid | |
| | | | | | | | | |
| | | | | | | | | |
| | Lexie | | Kat | | Hiro | | Simon | |
| | | | | | | | | |
| | Ando | | Jack | | Ghost | | Suguru | |
| | | | | | | | | |
| | Darcy | | Arisu | | Jin | | Dr. Taka | |