Nicole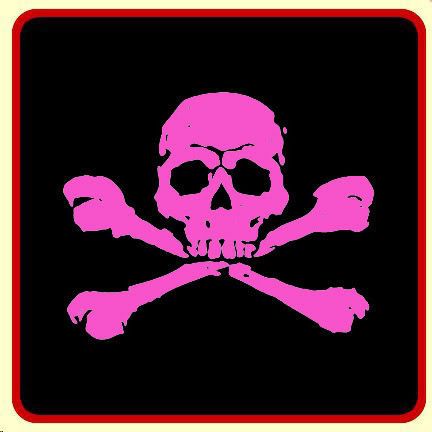 Hello, I am Nicole. I am sixteen years and a "Goth Barbie" as Hiro calls me. I am a diva, princess, and a spoiled little rich bitch. No lies. Like most of my friends, I am English. I have two identities: the sweet nice little prep girl that my parents know and the wild Goth bitch that everyone else knows. Hey, what can I say? I don't want to be an angel. That's not me. I am a wild woman. It is my nature to party. However, with partying comes responsibilities. I have to manage my prep image in order to keep out of trouble from my parents. Because if they learned about my other life, the party and my inheritance goes bye-bye! And who the hell needs that shite? Not me!
I am a dancer. I am the top of all of my classes at Tokyo Cram College. Shawn and Nick joke around and call me a nerd. But, I know that they are really proud of me. The boys all turned to me because I have the money. Looks, power, charm, money, brains-- I have it all. Oh, it's so good to be a girl! My boyfriend is Shawn Harrison. He is so hot! The boy is fucked up in his own way! He *is* the Prince of Darkness. Which would make me the Princess of Darkness. Such a fit, huh? Anyway, I don't know what it is with me. I am just attracted to the darkness. I guess it is because I just love the risks that come with it. But mind you, I'm not always dark and Gothic all of the time. There is this girl that I am quite fond of. Her name is Lexie James. She is just the sweetest woman I know. I'm tore about her. Part of me wants to corrupt her, but yet part of me wants to protect her. So, I don't really now.
I am highly sexual. All of the boys want me. Like the Waitresses' song, I Know What Boys Like. The whole song describes me. Oh yeah, I sing too. I am always picked out for solos in the school shows. It's so tiresome, but I can't be rude and say no out right. *Sigh* Still, it helps to get noticed in order to get out from under my parents' thumb. I can't deal with strict rules of society at all. None of us really can. We're not angels after all. I know I'm not! And you know what? I'm am so fucking proud of that baby!
Shawn treats me like a princess. I am his favorite art subject. He draws many pictures of me. I am decorated in the gallery that his other girlfriend's father owns. Yes, that's right. I'm not the only one. Cherry is the first girlfriend. But yet, Shawn can't stand her at all. He would dump her if he didn't need money. I them both. (Actually, more sorry for him for dating a useless annoying girl!) I am his escape, not the other woman, thank you! The others say what they will about us, but Shawn loves me, suckers! He tapes of in bed shagging from time to time. Shawn and I have fun together. We are constantly partying and sampling drugs together. Fujisaki thinks the way we are is trashy. But, he's just too uptight. That guy needs to get laid badly! (I would do it if I wasn't tied up with Shawn ;))
I like aeroballet. That is where you up to a harness and pulley and a machine swings you around so high up in the for hours at a time. It is so fun! I took Shuichi up into the air with me once. He nearly had a heart attack because of it. Pansy, I'll break him of that later. (He's so fun to pick on sometimes!) My mates are always staying at my house my days and nights. My parents don't mind it really. They don't really bother us when we are all in my room. In fact, mum only comes to my room to bring us food. The boys are always drooling over her. We really do look a lot alike. I get annoyed when they all lust after her. It's disgusting! I sometimes take care of Shaba, Shawn's dog, when he is out on conferee. I even drag Nick out to karaoke nights against his will! I get many boys to do things for me. Why? It's all fun actually. Girls can trick boys into doing anything. Cassie and Arisu do it so well for their standards. Oh yeah, I too am a liar! Hate me all you like, but you'll end up loving me in the end.
Ambitions: To be a dancer and maybe have a singing career on the side. Oh and be independent of everyone in process!
Favorite Bands: Massive Attack, Goldfrapp, Ladytron, Dave Gahan (Without Depeche Mode), Green Day, Kittie (Who doesn't like female heavy metal bands?), Rolling Stones, Waitresses (Classic 80's tease!!!), Sex Pistols, Nine Inch Nails, Smiths
Television: 24, Sailor Moon (Some girl-on-girl teases are good), Skins, Weeds, Hex, L-Word, Spaced, Queer as Folk, Kim and Kath (Not the crappy US version)
Films: Sex and the City, Godfather, Pink Floyd the Wall, Clockwork Orange
Books: Who has time to read nowadays? I only read when I'm grounded or it is for school.
Weirdest Dream: I was making out with another girl and Shuichi came in and we all had a threesome. I couldn't look at the guy for days.
Websites: http://www.youtube.com/, http://www.purplepussy.net/ (This comic is so priceless! It's good when I'm having a crappy day. I got Cassie hooked into it and now she loves it too), http://www.mydivascloset.com/ (I just love the different costumes and clothes that they have), http://www.3wishes.com/, (Same reason), http://www.victoriassecret.com/, http://www.e4.com/, http://www.livejournal.com/, http://www.facebook.com/
My Mates

| | | | | | | | | |
| --- | --- | --- | --- | --- | --- | --- | --- | --- |
| | | | | | | | | |
| | | | | | | | | |
| | Nick | | Cassie | | Shawn | | Casper | |
| | | | | | | | | |
| | | | | | | | | |
| | Shuichi | | Emma | | Sid | | Lexie | |
| | | | | | | | | |
| | | | | | | | | |
| | Lucas | | Kat | | Hiro | | Simon | |
| | | | | | | | | |
| | Ando | | Jack | | Ghost | | Suguru | |
| | | | | | | | | |
| | Darcy | | Arisu | | Jin | | Dr. Taka | |